ARE YOU LOOKING FOR GOOD & AFFORDABLE DENTAL CARE BY FRIENDLY FAMILY DENTISTS ?
We combine the latest technology with the best people, and the most advanced techniques with the finest service and care. At Spring Orchid Dental – We Care More and Cost Less!
BOOK A DENTIST

We have made booking in for a dentist as seamless as possible with our book online feature.
This means you can book online for an appointment after hours, on the weekend or even on a public holiday – 24/7. There is no need to taking time to call your dentist from work, you now can book in for an appointment online at any time at the convenience of your mobile phone.
FOR YOUR DENTAL APPOINTMENT
Enjoy your dental experience with our e-Services.
At Spring Orchid Dental, we strive to improve your experience everyday through great service and innovation. For your dental appointments, our eAppointments, eForms and eSignature facilities now allow you to enjoy a premium contemporary customer experience utilising the latest technology.
DENTAL APPOINTMENT POLICIES & PROCEDURES
In order to provide you with the best and most efficient care possible for your deappointments at Spring Orchid Dental in Bassendean, please follow the pre-appointment directions of our patient coordinators and practitioners. Please follow any preparation requirements and complete any required paperwork asked of you before your visit.
Please familiarize yourself with the dental appointment policies and procedures at Spring Orchid Dental.
WE ARE A QIP ACCREDITED DENTAL PRACTICE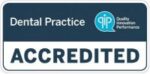 What Our QIP Accreditation Means for You
If you've been looking for a dentist, it can be overwhelming to decide what dental practice to choose. You want dentists with considerable experience and who offer a range of services. Also, you want to make sure that you and your family will be in good hands— that you'll be safe and secure. Our Quality Innovation Performance (QIP) accreditation provides patients with that assurance.
OUR PROMOTIONS ARE DEVELOPED TO KEEP YOU SMILING
We are grateful to our patients who help us grow as a progressive, patient centred dental practice. To show our appreciation for our patients' loyalty, our Promotions are developed to keep you smiling.
At Spring Orchid we know how important your smile is, our goal is to ensure the health of your teeth and gums, by offering you a comprehensive list of dental treatments. From simple general dentistry such as filling in gaps, fitting veneers and crowns, to surgery and complex restorative procedures such as dentures and implants, the expert team at Spring Orchid offers an extensive variety of top treatments to give you the care you deserve.

As a local dental care provider for our community, we know how important it is that our care and services are affordable and accessible to all.
We keep our fees as low as possible to allow our patients to afford their much needed treatment, and we work with our health funds and government agencies to ensure that you receive the maximum benefit available to you. To that extent we are always typically below local average prices.

Payment is required at the time of consultation and can be made by cash, EFTPOS or all major Credit Cards. All workers compensation and motor vehicle accident patients are required to pay their accounts at the time of consultation until a letter of liability is produced from their insurance company

FINANCE OPTIONS AND PAYMENT PLANS
Finance options and payment plans are available through our National Dental Plan (NDP) – Australia's only No Interest Ever! dental payment plan, which allows you to get the treatment you need now and pay later. Learn more about National Dental Plan (NDP) and book an appointment today.
ABOUT SPRING ORCHID DENTAL
WELCOME TO SPRING ORCHID DENTAL
Patient comfort with professional, state-of-the-art services at affordable fees are factors that set Spring Orchid apart.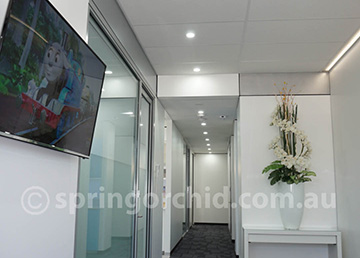 More Information For Your Daily Dental Care
Welcome to our Patient Resource centre with useful information, links and resources for you – our patient.
This is where you can get the information and products you need for your dental care
SPRING ORCHID DENTAL & OUR COMMUNITY
We are passionate about giving the local community the very best dental care. We are very friendly and approachable even if you wish just to pop in to chat to us and have a cup of tea or coffee.
QUALITY DENTISTRY FOR EVERYONE
At Spring Orchid Dental, we are advocates of high quality dentistry for everyone in the community, our aim is to provide you and your family with access to the same high quality dentistry we would want for ourselves at an affordable price without compromising on quality, service, materials and equipment.
We encourage you to contact us with any questions or comments you may have. Please call our office or use the quick contact form and we will respond as soon as possible.