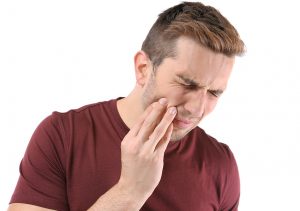 Dental emergencies are quite frightening and often painful. Prompt treatment is almost always required to alleviate pain and to ensure the teeth have the best possible chance of survival.
Sometimes teeth become fractured by trauma, grinding or biting on hard objects. In other cases, fillings, veneers, crowns and other restorative devices can be damaged or fall out of the mouth completely.
If there is severe pain, severe toothache or sensitivity, abscess, swelling, it is essential to make an appointment with the dentist as quickly as possible. In most cases pain is an indicator that something has gone wrong and needs urgent attention.
What do I do in case of a dental emergency?
Dental emergencies should be addressed at the earliest possible convenience and are best managed by your dentist.
Delaying treatment may not only make it more complex, but may also unnecessarily increase your discomfort. The pain caused by dental emergencies almost always gets worse without treatment, and dental issues can seriously jeopardize physical health.
What is considered a dental emergency?
Here are some common dental emergencies and tips on what to do until you can get to our emergency dentist service in Bassendean.
Toothache: Rinse the mouth out with warm water and floss the area to remove any debris. If pain persists, contact our emergency dentist in Bassendean immediately.
Knocked out tooth: Make an appointment to see our emergency dentist, the sooner a knocked out tooth is re-implanted the more likely it is to embed itself back into the gum.
Gum abscess and swelling: Contact our after hour emergency dentist immediately. We will be able to prescribe some pain relief and or antibiotics to settle the infection, and devise a treatment plan once the area has been assessed.
Broken Tooth: Any obvious damage to a tooth should be treated as soon as possible. Chips or fractures can affect the living tissue inside the tooth, causing problems in the future. Our emergency dentists in Bassendean can prevent the damage from getting worse.
Wisdom tooth pain: Apply an ice pack to the outside of the face to reduce swelling for just 20 minutes. Repeat as required. Additionally, you can rinse your mouth out with warm salty water every 2 to 3 hours.
Emergency Dentist Bassendean – We are here when you need us!